Hello people of the internet; My name is Camila Cortina and I am officially a second year graduate student at UT Austin, now that I have completed one year of classes and a summer field season!
"A field season?!" You might ask… Yes, for me, my research and graduate school education consists of capturing all different kinds of bees to study their communities, diets, and movement. This summer I co-lead a 5 person field team (Me, Gabby, Elizabeth, Ben, and sometimes Sean) throughout the Austin area. We sampled at 28 different urban farm, garden, and grassland sites. About 20 of these sites were sampled in 2013, so I will be using the data collected then along with the data from this year to do a comparative analysis on the pollinator community composition. I will be using the data to look at the effects of urbanization on species diversity, diet breadth, and hopefully population genetics (If I have enough specimens of one species).
Research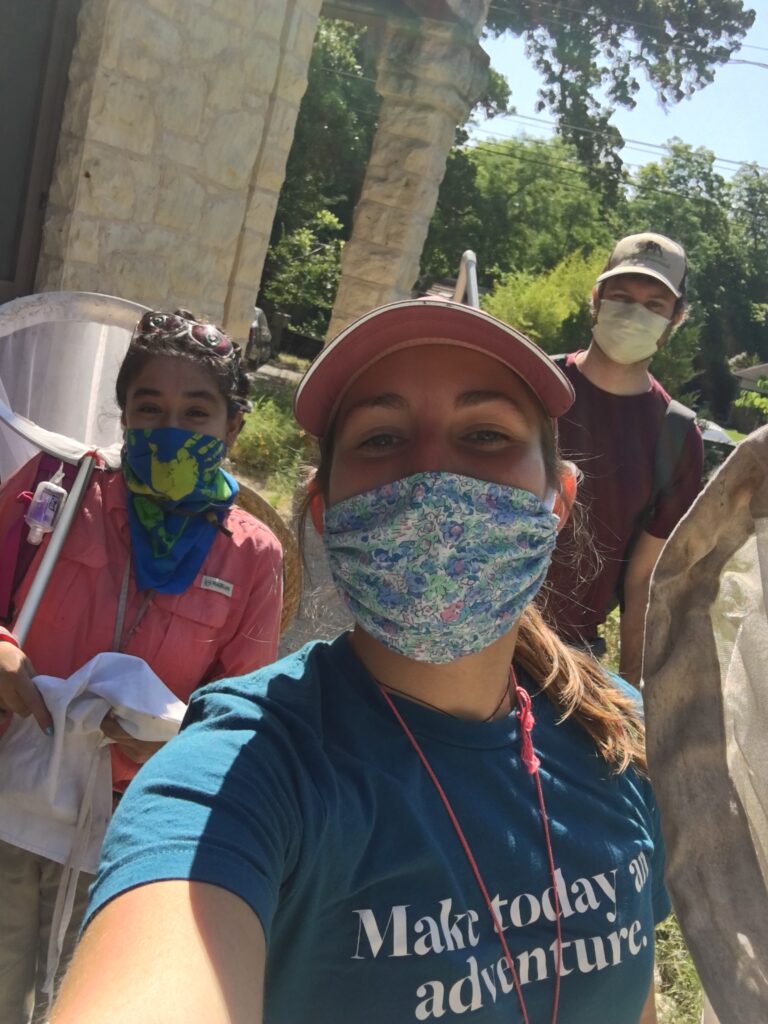 I could not have asked for a better team to work with this summer. While it was difficult to plan due to the COVID 19 global pandemic, everyone was on board to have a great time and work hard regardless of the circumstances. For the most part, I would say this field season went off without a hitch. There were obviously a few bumps in the road. When you have to deal with handing off equipment between team members, finishing up before it's 106 degrees out, or dealing with sleepless nights from itchy chigger bites, there will no doubt be another problem to solve.
Running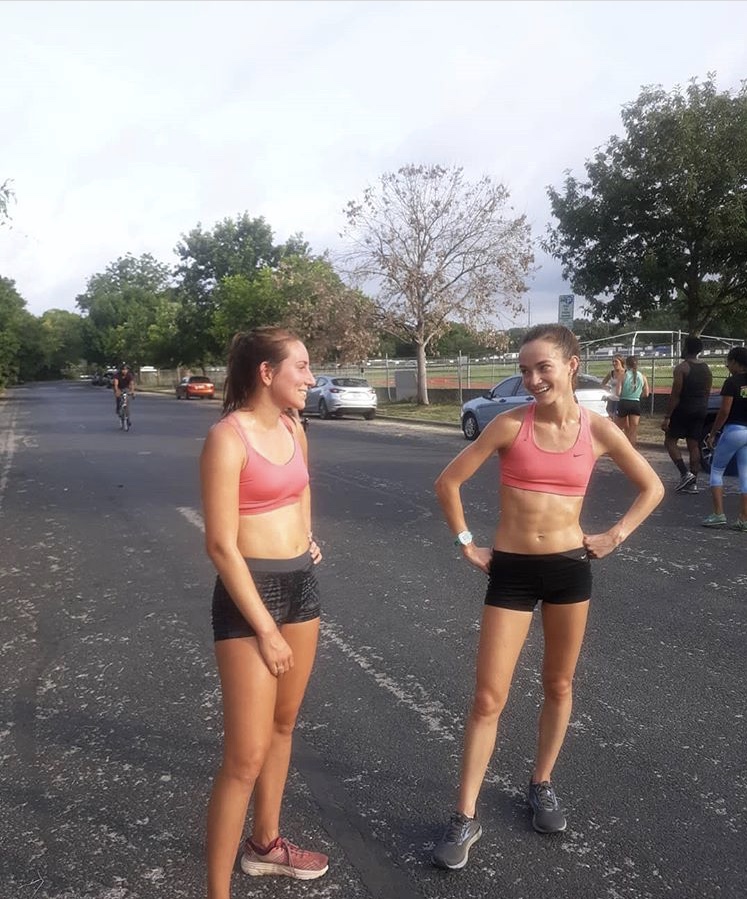 During the entire field season, I also ran nearly everyday (1-2 days off a week). Cross country training has always been the one thing I do consistently throughout the summer. This year, It has been going pretty well so far. In May, I ran a 5k time trial and was not pleased with my result. Since a week long break after that, I have been building up my mileage and also scheduled a mile time trial for September. Feeling like I can PR when the time comes.
A couple of other things that are happening in my life that I may update you with in this blog:
I got a Great Pyrenees and Anatolian Shepherd Dog puppy named Harley!
I am moving in with my running friend Mariah, and Connor will be moving here soon too!
I am applying for a fulbright fellowship in Austria!
I started knitting a blanket.
I am developing a website with Robert (Emily's boyfriend) and Connor
I am in the running to be the next Ms. Health and Fitness
I am working on a paper analysing pollinator networks
I am planning my wedding! Mrs. Cortina Quinn Coming 2022